WP Compress Auto-Optimizes your new images daily so that you Don't Get Penalized for slow load times.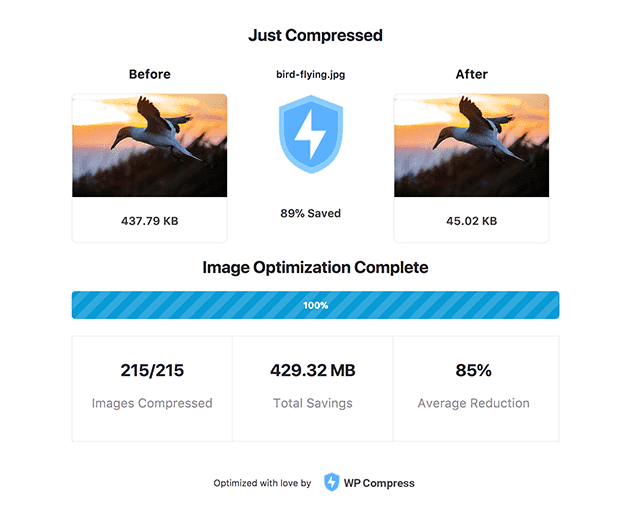 With a Membership, it's TRULY Set it and Forget it – in less than 60 seconds you can be sure that all images going forward will be auto-optimized daily to look good and load FAST. 
For an extremely limited time, you can save over $1,000+ and optimize 60,000 images every year for life, for just a one time payment of just $89
Save over 92% and never worry about image optimization again.
Peace of mind while building your website
Stop losing incoming visitors, missing out on conversions and getting penalized in search engine rankings due to slow load times from uploading MASSIVE images without even knowing it. WP Compress has saved users GIGABYTES in file size and thousands of seconds off of website load time, with 70% average savings.
The best part? It's Fully Automated, you wont even need to lift a finger to optimize your images. You'll get true peace of mind while editing your website to add ANY image and we'll make sure it looks great and most importantly loads fast.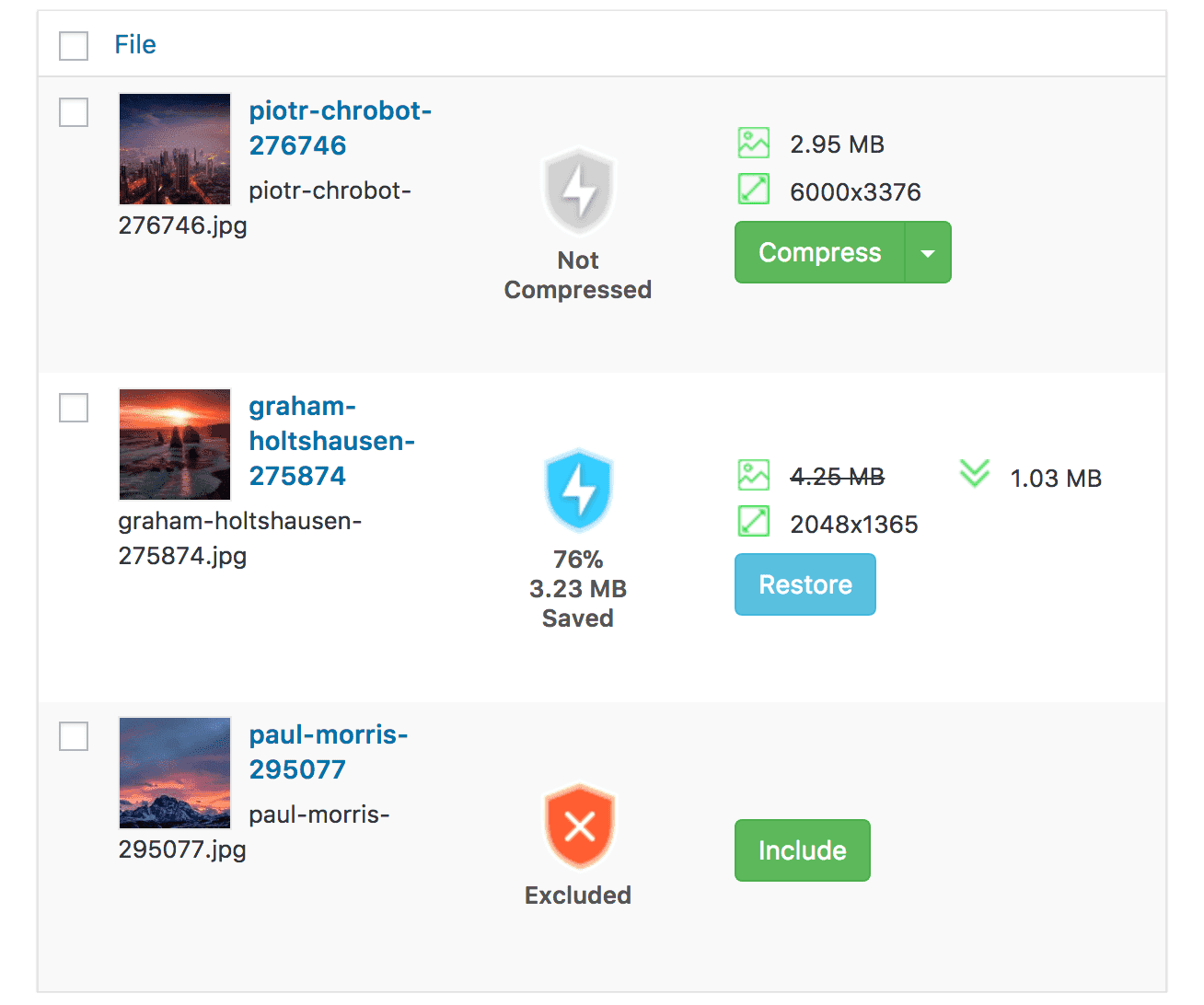 What Users Are Saying About WP Compress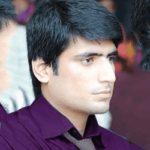 Ahmad Awais
 TEDx Speaker ❯ WordPress Core Contributor ❯ Full Stack Dev 
WP Compress delivers what it promises and provides incredible compression results.
Also, it far better priced than its competitors.  I tested the plugin on a 15.11 MB sized image, it was reduced to only 278 KB.
I was literally mind blown …the entire optimization procedure was handled by WPCompress. Visually there was no major difference in the two images.
It's super easy to use and very reasonably priced.
EXTREMELY LIMITED TIME OFFER
Professional Membership for Life
Either way you'll get faster loading images without even lifting a finger, but the lifetime membership offer is only around for a very limited time!
Lifetime plans can be purchased multiple times and stack
Example: (3) Lifetime Memberships = 180,000 images optimized every year for life shared across unlimited websites.