THE #1 OPTIMIZATION SOLUTION
You get to take all of the credit for blazing-fast client websites and all-around increased performance!
Enhance Your Monthly
Website Care Plans
Simply assign monthly quota to clients based on your website care plans and add one-time credits for existing images.

An optimization quota can be offered as an upsell, add-on or even a value-add to your current plans to get, impress, retain more clients!
It's all up to you and can be leveraged as an incredible value-add!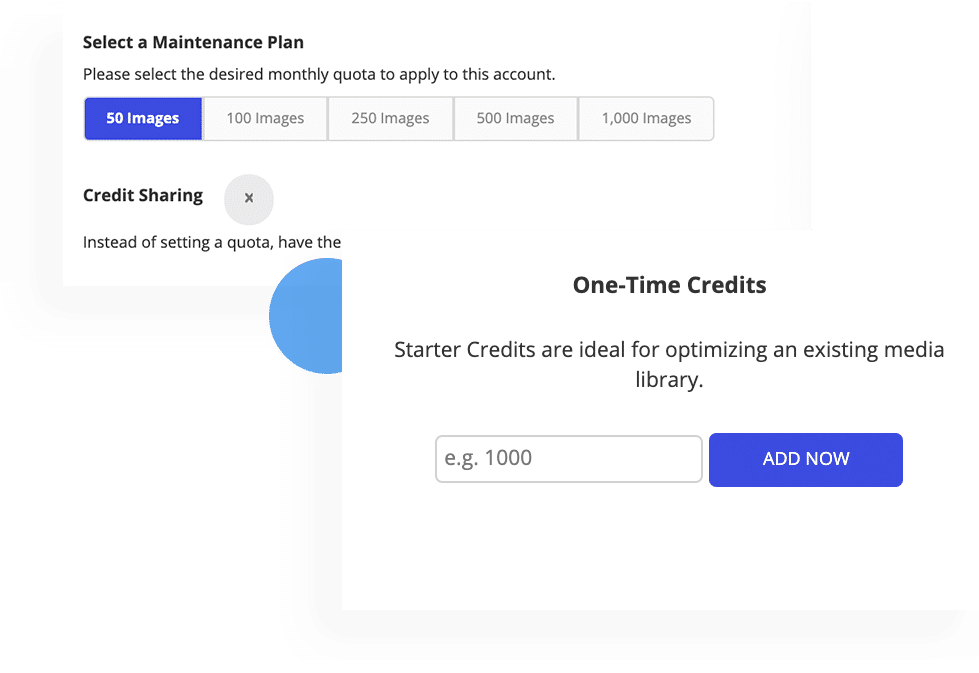 CENTRAL MANAGEMENT PORTAL
Effortlessly Manage
Clients Websites
Remote manage all websites from the centralized portal to configure settings, optimize images and view reports. 
Now there's no need to log into each and every website to configure settings, compress images or view detailed reporting!
DETAILED CLIENT REPORTING
Keep Your Clients Informed
Without Lifting Another Finger
We've made it so you do not have to do any new work, yet your clients get detailed reporting that's automatically emailed each and every month.
Reports can be automatically emailed to each client monthly or downloaded as a PDF.
You can even custom brand reporting with Agency Level membership.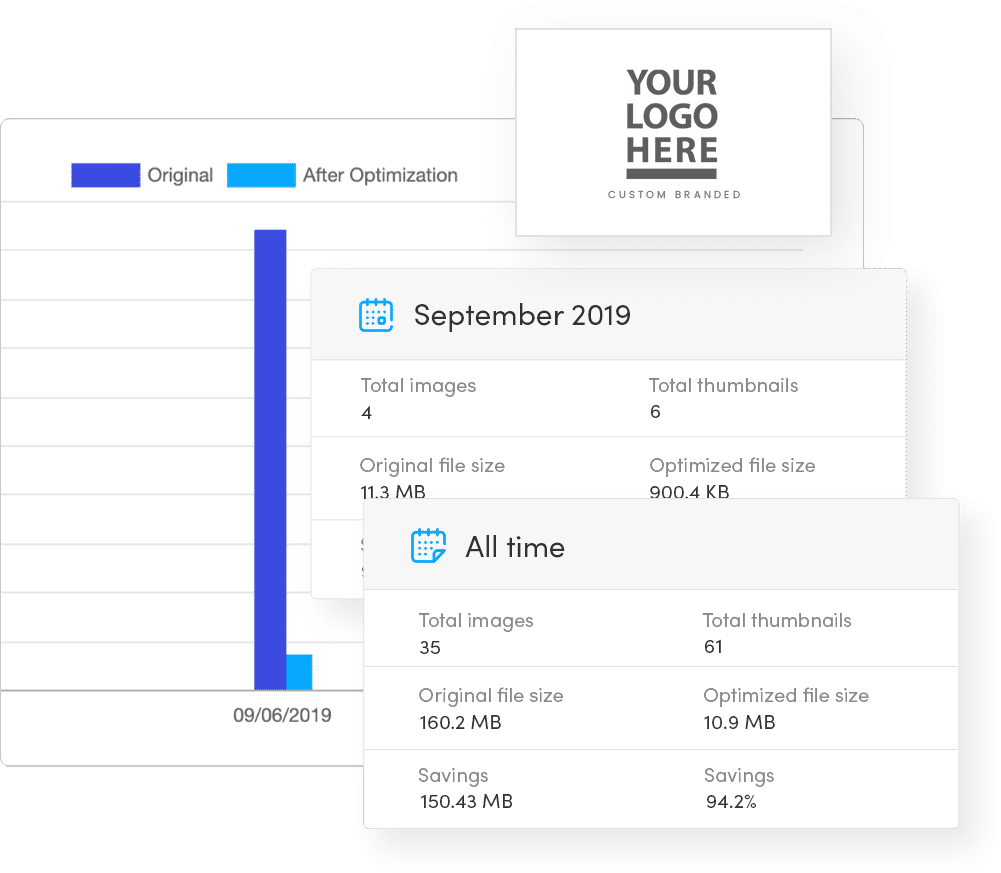 Loaded with Agency Features
Lightning-fast load times are critical in preventing visitors from instantly bouncing to your competition and ensures that people are actually reading what's on your website – which we're sure you've worked hard on!
Blazing-fast load times
prevent users from bouncing
Visitor retention leads to
Increased website engagement
Increased Engagement SPARKS
more sales, signups and growth
Adapt Images Based on Device
Compress & Minify CSS + JavaScript
Deliver Content via Lightning-Fast CDN
Support for High-Res Retina Devices
Generate Next-Gen WebP Format
LazyLoad Images Not in View