Optimize 5x The Images For Life
FINAL HOURS: 5,000 Bonus Images on top of already Massive Annual Bonuses – Stock Up Now!
WP Compress Puts Image Optimization on Autopilot
So You Don't Get Penalized by Slow Load Times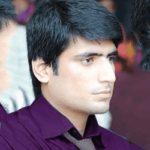 Ahmad Awais
 TEDx Speaker ❯ WordPress Core Contributor ❯ Full Stack Dev 
WP Compress delivers what it promises and provides incredible compression results.
I tested the plugin on a 15.11 MB sized image, it was reduced to only 278 KB. Also, it's far better priced than the competition.
I was literally mind blown …the entire optimization procedure was handled automatically by WP Compress. Visually there was no major difference between the two images.
It's super easy to use and very reasonably priced.
Set Monthly Quotas For Clients
Within the WP Compress Management Portal, each website can easily be allocated a set monthly quota as well as the option to add one-time starter credits. We keep it simple and guide you through every step.

No Complex Credit Calculations,
Thumbnails are Included For Free
If it's one image uploaded, it's one credit, no mental math needed.
It's really that simple, if there are 300 images in your media library, you'll only need 300 credits to optimize your images, including all of their generated thumbnails and sizes.
Remote Configuration & Management

In addition to configuring settings and choosing from three compression levels, you can one-click bulk optimize and restore within the plugin or management portal.