Fully Automated Image Optimization
starting at just $1 per 1000 images
Optimize Your First 1,000 Images For Free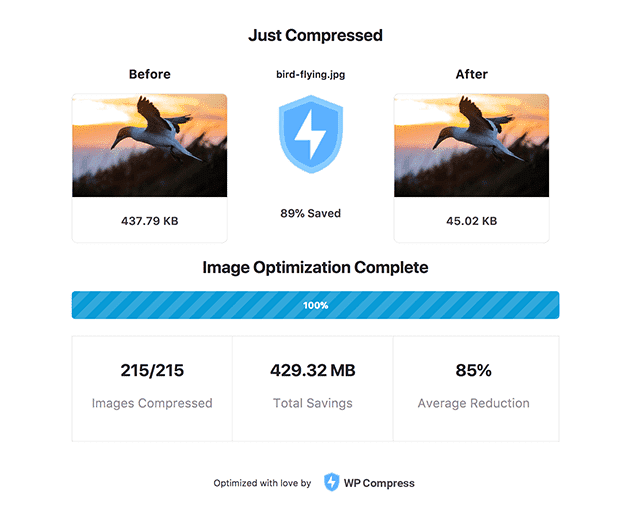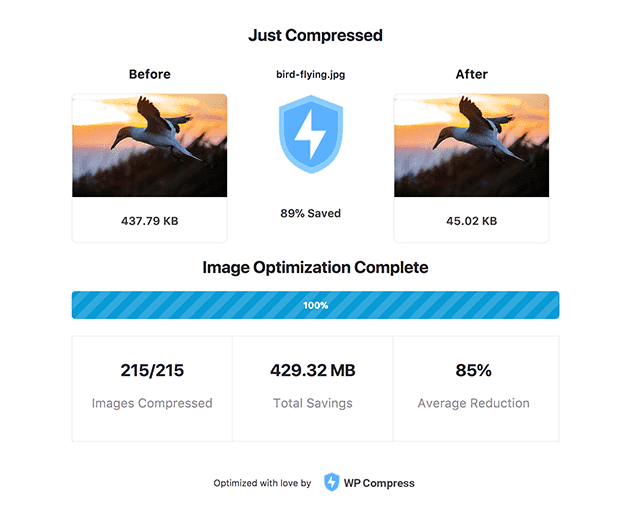 WP Compress Auto-Optimizes your new images daily so that you Don't Get Penalized for slow load times.
As a WP Compress member, we take care of everything for you. Simply link your website, select your desired settings and
your images will be automatically optimized daily.
Even as a free user you'll be able to compress individual images or bulk optimize your entire media library in just one click. It's still that simple.
Built to be clean and easy to use, while maximizing savings
We've perfected our algorithms and made optimizing your website's images next to effortless.
With three compression levels to choose from and free features such as image resizing, you'll be able to squeeze out every last KB from your images.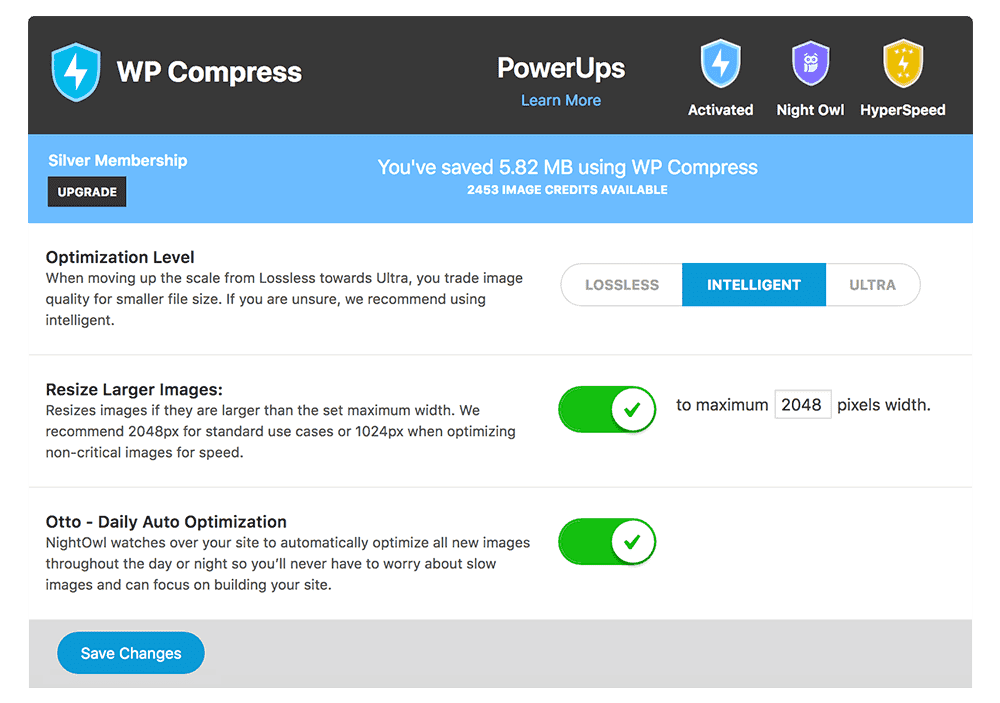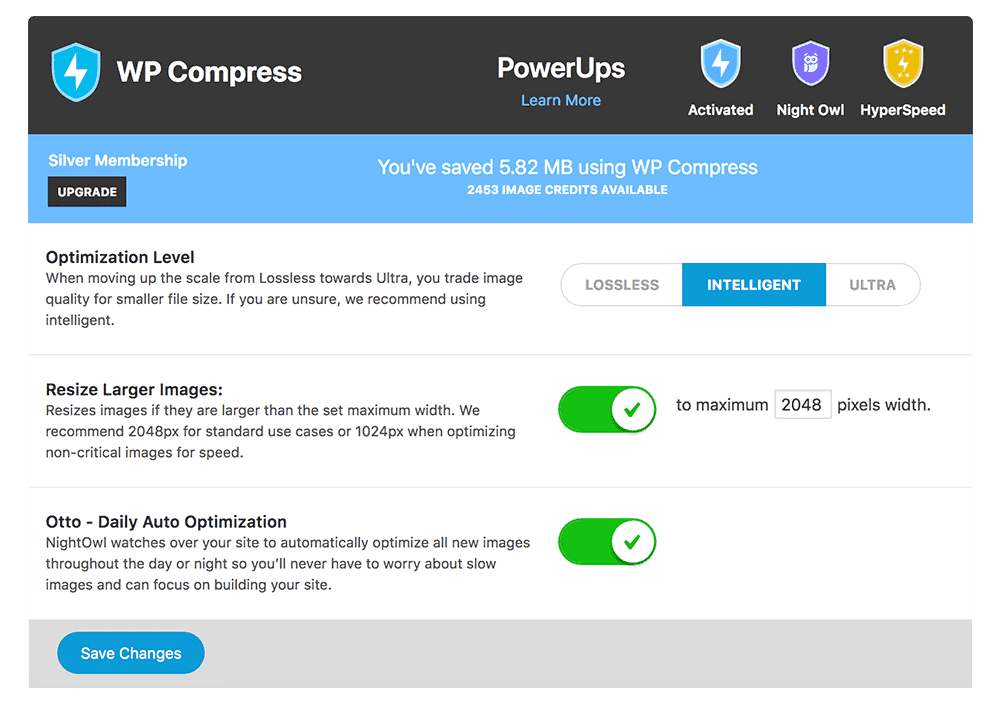 Faster loading times without lifting a finger
Meet Otto, the Auto-Optimization Owl.
Otto takes care of everything for you, day or night to assure your new images will always be loading fast.
The best part? Otto wont take up server resources or slow your site while editing like optimization on upload.
Otto can be unlocked by purchasing a membership or referring friends.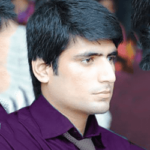 Ahmad Awais
 TEDx Speaker ❯ WordPress Core Contributor ❯ Full Stack Dev 
WP Compress delivers what it promises and provides incredible compression results.
Also, it far better priced than its competitors.  I tested the plugin on a 15.11 MB sized image, it was reduced to only 278 KB.
I was literally mind blown …the entire optimization procedure was handled by WPCompress. Visually there was no major difference in the two images.
It's super easy to use and very reasonably priced.
Find a plan that's right for you
Includes Automation, PowerUps, Priority Support and Updates – Billed Annually
Contact us for high volume, agency and reseller packages.
Success Stories
Check out what other users are saying about WP Compress