Optimize 1,000 Images For Free
Speed up your WordPress website in just a few clicks using WP Compress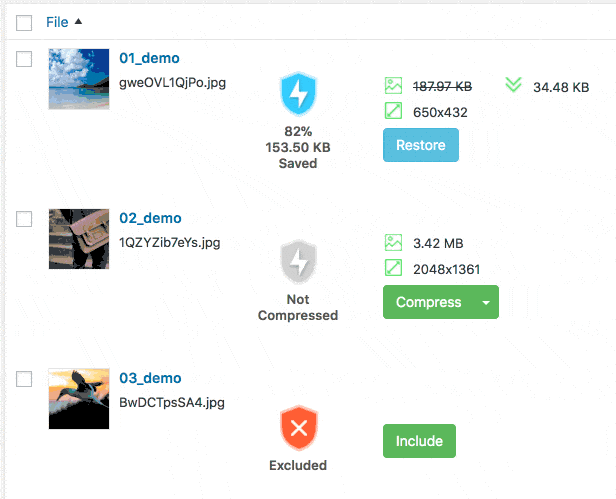 Simple and Affordable Pricing
Includes All PowerUps, Priority Support and Updates – Billed Annually
Contact us for high volume, agency and reseller packages.
Don't just take our word for it
here's what some of our awesome users are saying
In a case study - I measured my speed before and got an F. Then after using WP Compress, it bumped me up to a C. That was with just compressing images alone - not including anything else!
When it comes to retaining your visitors online – you need to make sure your website loads fast or else your visitors will go to your competitor's website. Not only that – big search engines have begun to penalize websites for being slow. So it's a losing situation if you do nothing. So I began my research half a year ago to figure out how to speed my WordPress site up, only to find one common element. The images were too big. A decade ago, I would have to resize them one by one. But now there are WordPress Plugins that will optimize or compress the images. Problem was many of them were a pain to use or would only compress a few at a time. Until I found WP Compress. WP Compress allows you to compress all your images at once with ease.
All in all, a fantastic plugin!
The plugin is very easy to use. Just drop into the media menu item that says Bulk Compress and watch the amazing magic. It was actually quite impressive to see that it saved an additional 20% on all my images that I already had, thereby increasing in the speed of my site.
John Overall
Host of the WordPress Plugins A-Z Podcast