Frequently Asked Questions
If you cannot find the answer to your question here, please contact the support center.
GENERAL QUESTIONS
Why did you create WP Compress?
We were trying to optimize images and increase page speed within WordPress. When searching for an image optimization solution, we found that our hands were tied any way we turned.
Any "free" version we tried seemed to be merely a glorified demo, looking to force us into immediately paying up for the Premium version, as features were extremely limited and hard quotas were set to charge per month or per image.
We wanted freedom, and we took it upon ourselves to build a plugin far superior that what was out there, in terms of ease of use and resulting file size.
Is registration free?
Yes, registration is completely free – no credit card required!
Why should I compress my images?
When you go to a website and the images take FOREVER to load, you start to get antsy. Don't let this happen to your website visitors. WP Compress shrinks your images file size, so they load faster, help your PageSpeed Rating and keep your customers on the page.
What compression settings do you recommend?
We recommend resizing to 2048px and compressing on intelligent mode.
When starting out, leave image backups on. You can restore individual images right away if needed.
How is WP Compress different than other image optimization plugins?
First off, we're completely free for the typical user. We won't charge you per image, per month, per API call or even impose artificial limits such as maximum file size.
WP Compress is your COMPLETE solution for image optimization. Although we're free, we don't compromise on features or performance. We actually beat out the top image optimization plugins in a head to head test using a public collection of 20 high resolution images.
If you are a high volume, we ask that you upgrade to a commercial plan (only $29/year) to help support future development and additional server resources needed.
What are PowerUps? How do I earn them?
PowerUps are special unlocks that give you priority access and additional features over everyone else. You can unlock them by referring others to WP Compress to help their images load lightning fast!

Is it really free? How do you sustain that model?
Yes, we aim for WP Compress to be completely free for individuals; however, to prevent abuse we allocate 1GB per year for non-commercial accounts and monitor the usage.
We encourage you to upgrade for priority support, cloud backups and even faster compression – annual memberships start at $29/year for one site and help cover the costs of servers, maintenance, backups and future updates.
If you love the free version, you can donate here:
How do I create an account?
View our Getting Started Guide for a guided walkthrough of setting up WP Compress.
Once you download the plugin you are prompted to create an account to obtain a personal API Key that allows your website to communicate with our Compression Cloud. Once you've confirmed your API Key on your website, you are free to get started making your images load lightning fast!
Can I use the plugin for free?
Of course! WP Compress allows you to optimize 1GB worth of images per year for one site completely free. If you need more than that, you may upgrade or contact us.
Is it possible to unsubscribe?
Yes, however when you delete the plugin or unsubscribe – you will no longer be able to compress new images.
TECHNICAL QUESTIONS
What's the difference between Compression and Optimization?
It's in the details, and usage of the plugin. Compression is making your image's file size smaller while optimization is doing so to the point that there is no loss in quality. We provide both compression and optimization in one, with multiple levels to choose from.
Which image formats can be optimized?
WP Compress can optimize PNGs, JPGs, and GIFs. (Including transparent PNGs, animated GIFs and JPEGs)
If an image format is not accepted, it will be automatically excluded from compression.
How do I know if an image should be optimized?
You may hit the preview button before you restore to see the image before and after as well as the estimated file sizes.
Why do I need an API Key?
Your API Key is an all access pass to WP Compress. It allows your site to securely communicate with our cloud servers and helps route the optimized images back to your website.
Is it possible to use my API Key on more than one website?
Free Tier: One API Key per Website
Unlimited Tier: Based on license: Unlimited image compression for 1, 3, 5, or 10 websites.
Agencies/Resellers: Unlimited Sub-Users each with an individual API key, Pay Per GB
Is the EXIF data of images removed?
Yes, by default to squeeze out the extra KBs of space from your images. If you'd like to save the metadata we offer a toggle in the WP Compress settings panel.
What happens if I need to compress more than 1GB of images?
At that point, we'll consider you a high-volume or commercial user. You will need to upgrade to a high-volume plan – starting at $29/year for one site.
View High Volume Plans BTTN
If you feel that you need more than 1GB of allocated space and are a non-profit or not commercial site, please contact us.
What is the difference between the Normal, Intelligent and Ultra optimization levels?
Lossless: Highest quality images, minimal savings.
Intelligent: A smart hybrid of smaller file sizes with a limited change in visible quality.
Ultra: Smallest file size – optimized for faster loading times and web quality images.
How does the optimization process work?
We securely send your images to our API, work our magic and send them back to you compressed and optimized to load lightning fast!
Will the original images be deleted?
The original images will be backed up to assure all goes well with compression and optimization.
The images will be backed up for 24 hours on the free tier allowing you to restore at any point to change the compression level or revert to original.
On the unlimited plan you have 30 days to restore, and cloud storage backups can be purchased.
How long are images stored by WP Compress?
Free Tier: 24 Hours from compression
Unlimited Tier: 30 days from backup/compression
Agencies/Resellers: 36 hours from compression – opt into backups
Cloud Storage Pricing –
Price:  per GB/month
5 GB – $1.99/mo.
25 GB – $4.99/mo.
100 GB – $9.99/mo
Is it possible to re-optimize images with a different level?
Yes! If for some reason you don't like the way your image looks at a particular level, you may restore the image and compress on a higher or lower setting.
What happens when the plugin is disabled?
When the plugin is deleted, all database tables are also deleted. Your images will stay in their current state – either compressed or uncompressed and you will need to re-install the plugin to make changes.

We recommend keeping the plugin activated and having cloud backups at all times to assure your images are safe and secured.
Does the API use HTTPS?
Yes, we assure all transfers of images are secure and route to the correct sites. We also support your website's SSL for further security and encryption.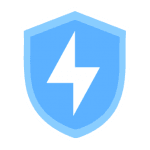 Don't see the answer to your question here? Reach out via the chat box or leave a message.
We hope you love using WP Compress as much as we do and welcome all feedback or feature requests 🙂