Frequently Asked Questions
If you cannot find the answer to your question here, please open chat in the bottom right of your screen.
GENERAL QUESTIONS
Can I use the plugin for free?
Of course! WP Compress allows you to optimize 1,000 images for free – this includes thumbnails as we have to process and optimize them too! If you need more than that, you can get a membership or refer friends to earn additional credits.
If you have any questions, feel free to contact us via the chat box.
How do I create an account?
View our Getting Started Guide for a guided walkthrough of setting up WP Compress.
Once you download the plugin you are prompted to create an account to obtain a personal API Key that allows your website to communicate with our Compression Cloud. Once you've confirmed your API Key on your website, you are all set to optimize and get your images loading lightning fast!
Why did you create WP Compress?
We were trying to optimize images and increase page speed within WordPress. When searching for an image optimization solution, we found that our hands were tied anyway we turned.
Any "free" version we tried seemed to be merely a glorified demo, looking to force us into immediately paying up for the Premium version, as features were extremely limited and hard quotas were set to charge per month or per image.
We wanted freedom, and we took it upon ourselves to build a plugin far superior that what was out there, in terms of ease of use and resulting file size while offering best in class free compression credits and affordable membership plans.
Why should I compress my images?
We've all been to that website where the images take FOREVER to load, you start to get antsy. Even with high-speed connections, mobile is becoming more and more popular for accessing the internet and attention spans are becoming shorter and shorter.
Compressing and optimizing your images makes them smaller by removing the excess data that is not needed for web loading, while cutting down file sizes with minimal visible difference.
WP Compress shrinks your images file size, so they load faster, help your PageSpeed Rating and keep your customers on the page, without getting antsy.
What compression settings do you recommend?
We recommend resizing to 2048px and compressing on intelligent mode. Toggling Otto is also highly recommended. If you're not happy with the output of an image, you can restore at anytime and try again.
What's the difference between Compression and Optimization?
Compression is making your image's file size smaller while optimization is doing so to the point that there is no loss in quality.
Traditionally you can over-compress, but optimization takes in account image quality as well as speed. We intelligently prevent over-compression and will alert you if there are no further savings without over compressing.
We provide both compression and optimization at once, with three compression strenghts to choose from so your images can load lightning fast while still looking visually pleasing.
How is WP Compress different than other image optimization plugins?
Imagine never having to worry about slow loading images again.
As a WP Compress member, we take care of everything for you. Simply link your website, select your desired settings and your images will be automatically optimized daily.
Even as a free user you'll be able to compress individual images or bulk optimize your entire media library in just one click. It's still that simple, ease of use is built into every aspect of WP Compress while maximizing savings.
We'll even give you 1,000 free image credits to try it out and you can earn 30 days of membership for every friend you refer to WP Compress.
Whooooo is Otto?
Very funny… Otto is the "auto" optimization owl who watches over your site day or night searching for new images to optimize. 
Otto takes care of everything for you to assure your new images will always be loading fast.
The best part? Otto wont take up server resources or slow your site while editing like optimization on upload.
Otto can be unlocked by purchasing a membership or referring friends.
What are PowerUps? How do I earn them?
Power Ups are special unlocks that give you priority access and additional features over everyone else. You can unlock them by referring others to WP Compress to help their images load lightning fast!
Learn more and get started here.
Are my original images safe?
Currently, we provide unlimited cloud backups to assure your images are always safe and can be restored to compress on different settings.
We also intelligently prevent over compression and have added many security features to assure your images will always be safe with WP Compress.
As with any software, we suggest you try it out on one to two images first to assure your website and server settings cooperate, but we'll always have a backup and are happy to help if anything should go wrong. 
Is registration free?
Yes, registration is completely free – we'll give you 1,000 image optimization credits to start out with no credit card required!
Is it possible to unsubscribe?
Yes, however when you delete the plugin or unsubscribe – you will no longer be able to compress new images.
TECHNICAL QUESTIONS
Why do I need an API Key?
Your API Key is your access pass to WP Compress. It allows your site to securely communicate with our cloud servers and helps route the optimized images back to your website.
The Personal licence allows one website per API key while Professional licenses allow up to 10 sites with unlimited image compression.
You can Upgrade to Pro at any time.
Which image formats can be optimized?
WP Compress can optimize PNGs, JPGs, and GIFs. (Including transparent PNGs, animated GIFs and JPEGs)
If an image format is not accepted, it will be automatically excluded from compression.
How does the optimization process work?
We securely send your images and all of their thumbnails to our Compression Cloud, wave our magic wand, execute algorithms and send the compressed images back to your site optimized to load lightning fast!
What happens if I need to compress more than 1,000 images?
1,000 images (including thumbnails) is typically more than enough for personal or non-commercial websites. If you need more than 1,000 image credits you can purchase an affordable membership or refer a friend to get additional credits.
If you feel that you need more than 1,000 images and are a non-profit, please contact us.
Is it possible to use my API Key on more than one website?
Yes, you can use your API key across an unlimited number of websites.

The credits for your account can then be accessed on any linked site.
Is the EXIF data of images removed?
Yes, by default we remove EXIF data to squeeze out the extra savings from your images. If you'd like to save the metadata we offer a toggle in the settings panel.
Will the original images be deleted?
The original images will be securely backed up to the cloud to assure all goes well with compression and optimization. You can restore at any time.
What is the difference between the Lossless, Intelligent and Ultra optimization levels?
Lossless: Highest quality images, minimal savings.
Intelligent: A smart hybrid of smaller file sizes with a limited change in visible quality.
Ultra: Smallest file size – optimized for faster loading times and web quality images.
Is it possible to re-optimize images with different settings?
Yes! If for some reason you don't like the way your image looks at a particular level, you may restore the image and compress on different settings at any time.
What happens when the plugin is disabled?
When the plugin is deleted, all database tables are also deleted. Your images will stay in their current state – either compressed or uncompressed and you will need to re-install the plugin to make changes.

We recommend keeping the plugin activated and having cloud backups at all times to assure your images are safe and secured.
Does the API use HTTPS?
Yes, we assure all transfers of images are secure and route to the correct sites. We also support your website's SSL for further security and encryption.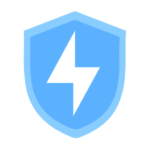 Don't see the answer to your question here? Reach out via the chat box or leave a message.
We hope you love using WP Compress as much as we do and welcome all feedback or feature requests 🙂