Simply share your referral link and receive an entry for every friend who signs up and compresses their images with WP Compress.
Grand Prize:
Lifetime Gold Membership to WP Compress ($1125 value)
Other Prizes:
(3) Winners will each receive 25,000 image optimization credits that never expire.
Winners will be selected May 14th, 2018.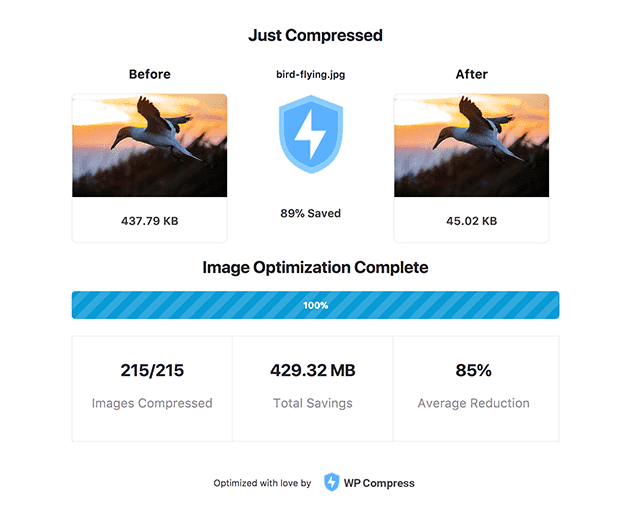 Imagine never having to worry about slow loading images again.
As a WP Compress member, we take care of everything for you. Simply link your website, select your desired settings and
your images will be automatically optimized daily.
Even as a free user you'll be able to compress individual images or bulk optimize your entire media library in just one click. It's still that simple.
Built to be clean and easy to use, while maximizing savings
We've perfected our algorithms and made optimizing your website's images next to effortless.
With three compression levels to choose from and free features such as image resizing, you'll be able to squeeze out every last KB from your images.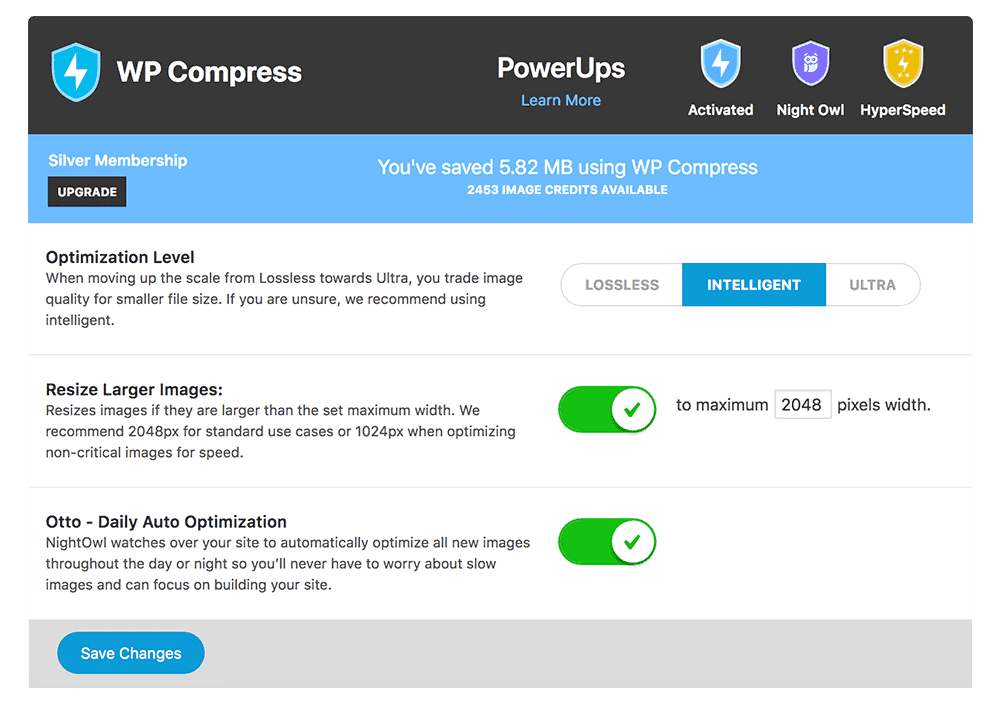 Faster loading times without lifting a finger
Meet Otto, the Auto-Optimization Owl.
Otto takes care of everything for you, day or night to assure your new images will always be loading fast.
The best part? Otto wont take up server resources or slow your site while editing like optimization on upload.
Otto can be unlocked by purchasing a membership or referring friends.